We believe our technology, due to its lowest cost position and technical performance advantages over competing technologies, will play a significant role in the emergence of ubiquitous embedded sensors in our surroundings and as 3D input to our systems and machines.
XYZ Interactive Technologies Inc. provides a low-cost method to identify the absolute x, y, and z position of an object in space, as well as its orientation with roll, pitch, yaw. It has patent claims that cover the entire electromagnetic spectrum, with immediate market focus on Infrared embodiments with both Reflective and Active Applications.
XYZ Interactive Technologies Inc. was established in 2002, with the initial research focused on radio-frequency RF position sensing. As the positioning software was refined and hybrid technology positioning systems were evaluated, some key novel ranging techniques were developed. Given the inexpensive nature of Infrared components, and in alignment with our lowest-cost sensor vision, the focus shifted to Infrared prototyping in 2008. Given the competitive position XYZ's technology could fill, and the market potential, Angel Funding was secured shortly thereafter in 2009.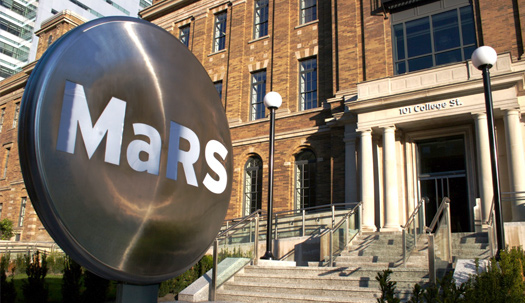 2008 started our focus on two technical streams for sensor technology and products to address: Reflective (hand/object sensing where no technology is needed on the hand/object that is being sensed) and Active (specific IR Emitters and Receivers transmit and receive encoded infrared signals directly from one another). Using this direct signal, a very precise position of the object can be identified (millimetres-centimetres of accuracy at 0-10 metres of range)
2009 introduced focus for market analysis and prototype development. With initial angel funding, a management team triumvirate and a significant business opportunity, XYZ Interactive was welcomed in the MaRS Discovery District community (www.marsdd.com), receiving office space in the incubator, and experienced serial-tech-CEO advisors.
2010 brought customer dialogues to the next level, with new product and proof of concept prototypes opening doors and even initiating exploratory revenues with large multinationals – it was clear that this market was maturing and 3D interaction, gesture control, and augmented reality were moving from Lab to market.
2011 highlights included XYZ Interactive pitching and winning at the PlugandPlay EXPO in Silicon Valley, this brought some media exposure, but more importantly connected us with key global players in the device and input electronics global markets.
In 2012 we were part of the Canadian Government's DFAIT connected car program at the Consumer Electronics Show (CES), as well as an exhibitor at Japan IT week. We gained additional exposure by winning the Canada 3.0 Road to Banff pitch competition, as well as being a top 3 finalist at the Montreal International Start-up festival. We secured an additional angel round of financing and added several customers in the automotive and consumer electronics verticals. The market for touchless and gesture control heated up quite significantly as several competing positioning technology companies (Camera-based, ultrasonic, capacitive, IMU, etc..) were launching their products and technologies. This was very encouraging for us as the demand is growing and our cost-performance position is still the best, a key success factor in consumer electronics. We were named by the Branham300 as one of Canada's Top 25 Up and Coming ICT Companies.
We hit a major milestone in 2013 with our technology being licensed in by several global companies -- you can see some of those in-market products elsewhere on this site.
In the the last few years we have also had our core patents and trademarks granted and continue to file for more.
We continue to remain excited about the new markets we are entering, the continuous extending of our technology via research, partnerships, and listening to our customers.
Thank you for supporting us.